Sooooooo, I have been
hoarding
saving this 4x4 gold mini album for quite a few months now. I kept thinking, what is the perfect purpose for it? Then it hit me. I need a fall mini! Fall is my favorite season, mostly for the chili and pumpkin everything and sweatshirts. But I digress. I used a variety of One Little Bird journaling cards and digi elements in this book. Let's get to it.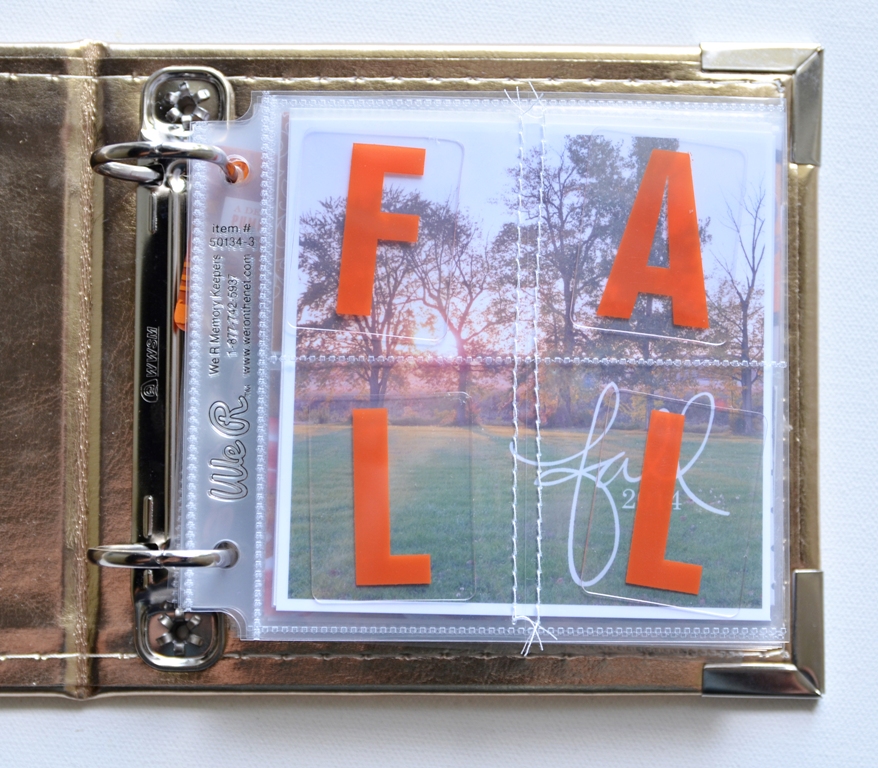 I started the album out by using some transparent letter tiles. I added them to the 2x2 pockets then stitched the edges shut. I think they look really neat over the photo.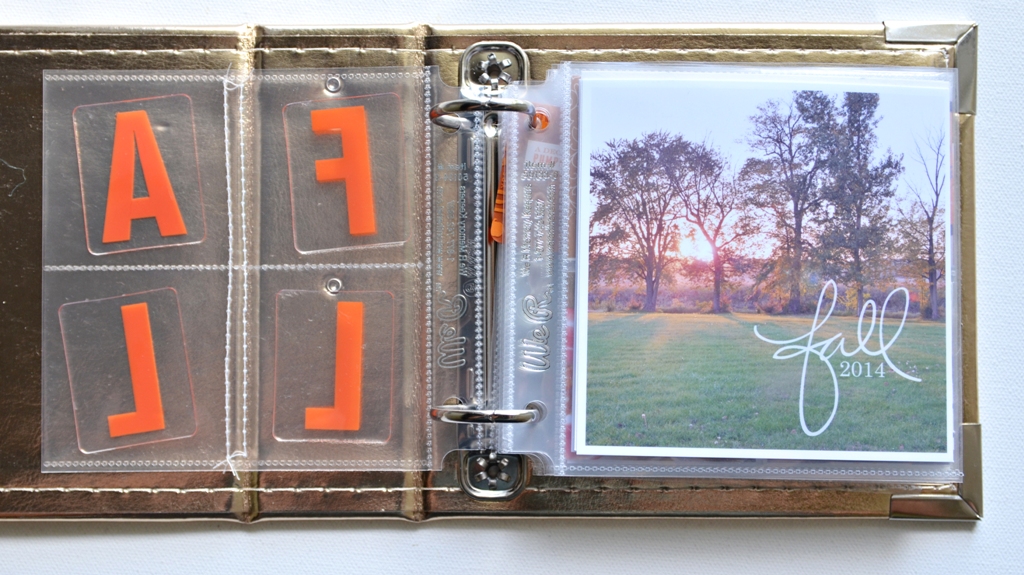 All of my photos were cropped into a square for this album. I also prefer to print them with a white border, so I do that on my home printer. I have a Canon Pixma and I don't know if I could scrapbook without it! I added a digi brush to this photo along with the year.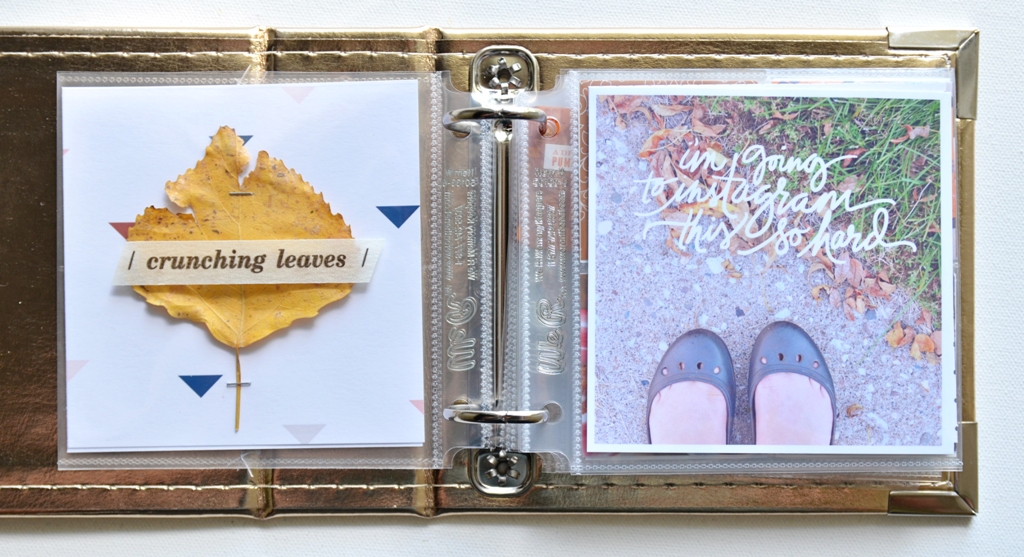 Another fun thing to include was this leaf. My kids went on a leaf hunt the other night and I pulled this one from their collection. I stapled it onto a journaling card, then slipped it in the page protector. I added some washi over the top. And again another brush on the photo!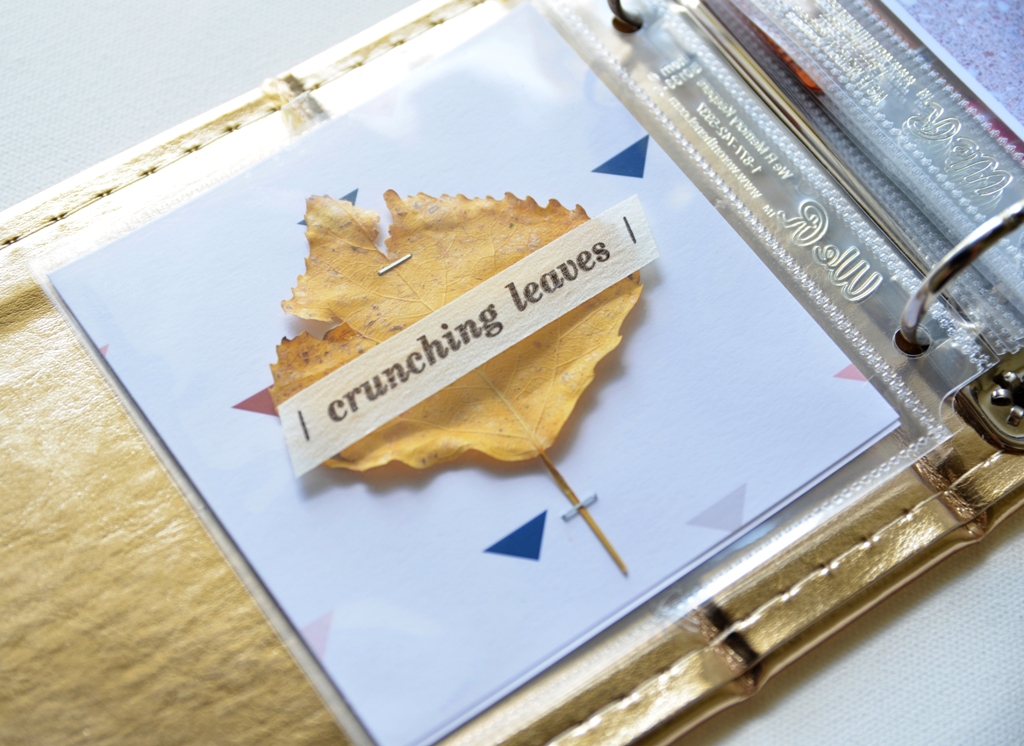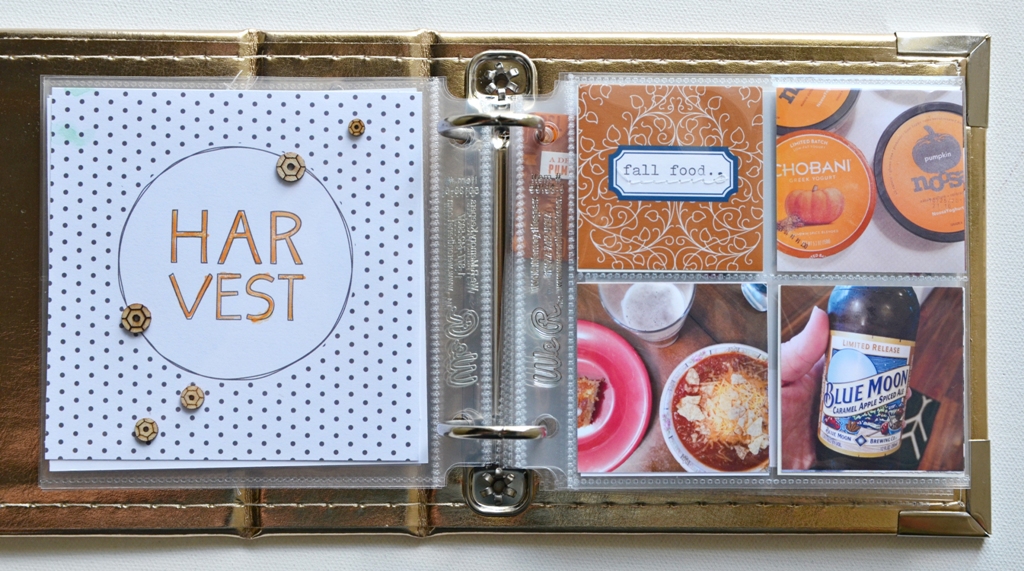 Of course I had to dedicate a page to my love of fall food. Pumpkin yogurt, caramel apple beer, and chili. The card on the left is One Little Bird for Studio Calico and was in the October PL kit.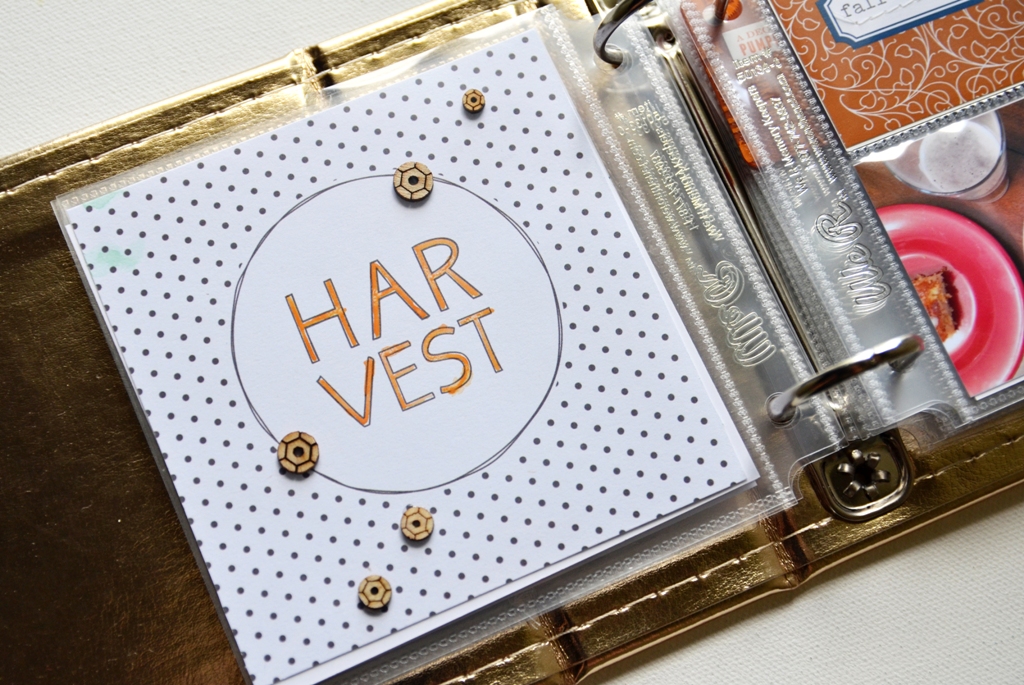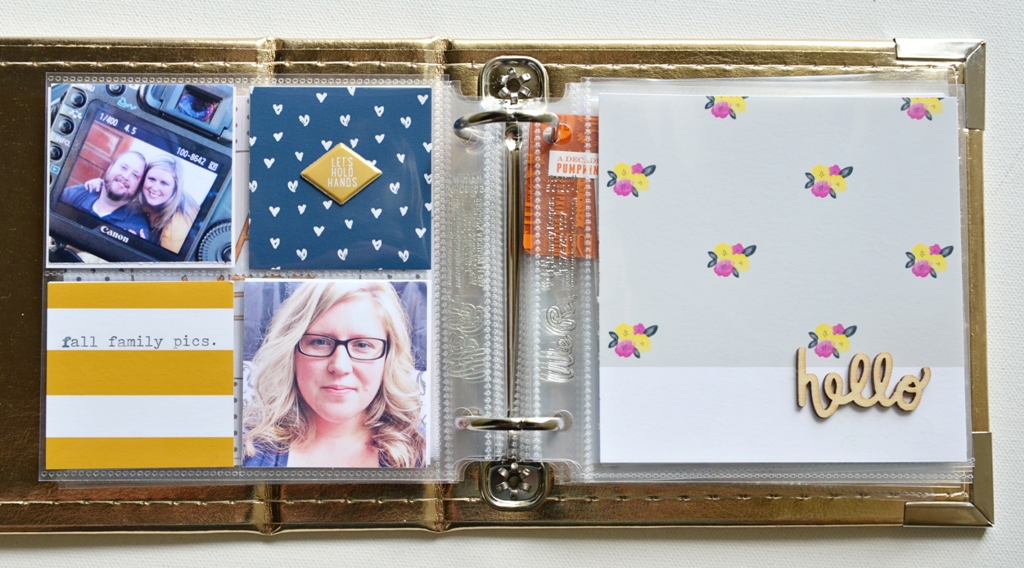 I went with a navy and gold theme for this page. One of my favorite combinations for fall. The great thing about 4x6 journaling cards is that you can cut them down to 4x4 super easy for an album like this!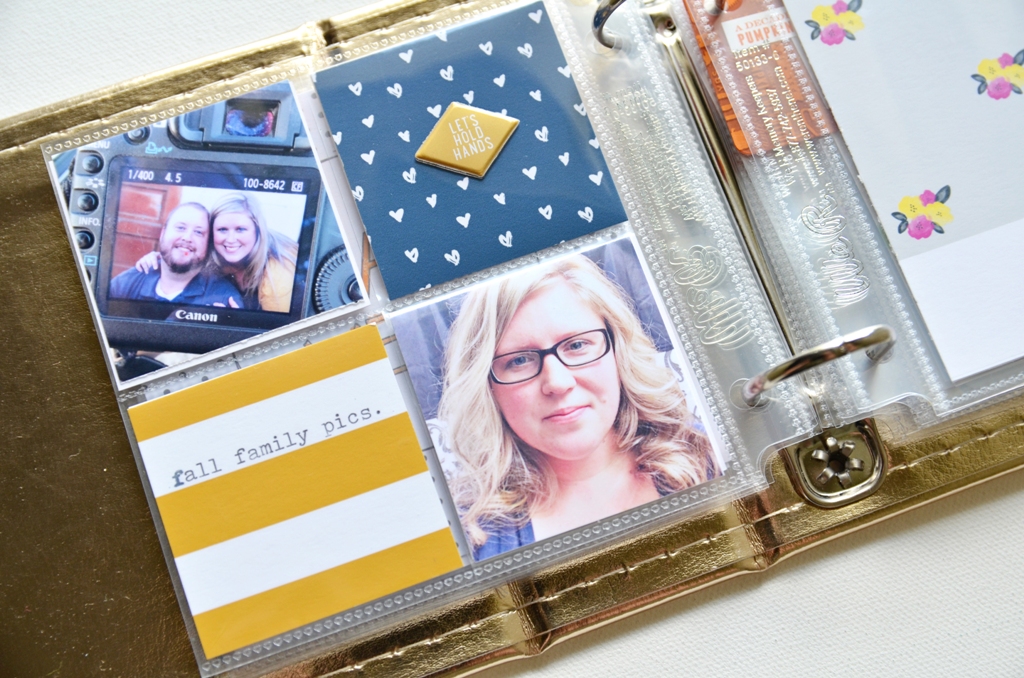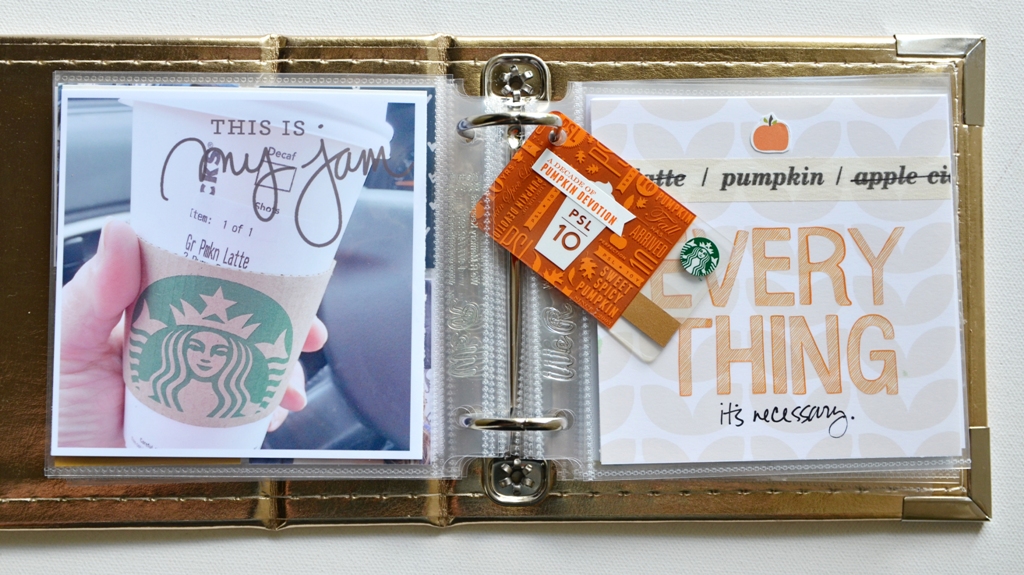 Pumpkin everything! Did you know that #instapumpkin is an actual hashtag? Lol. I used a 4x4 photo of a pumpkin spice latte for this spread, with a giftcard from Starbucks as well.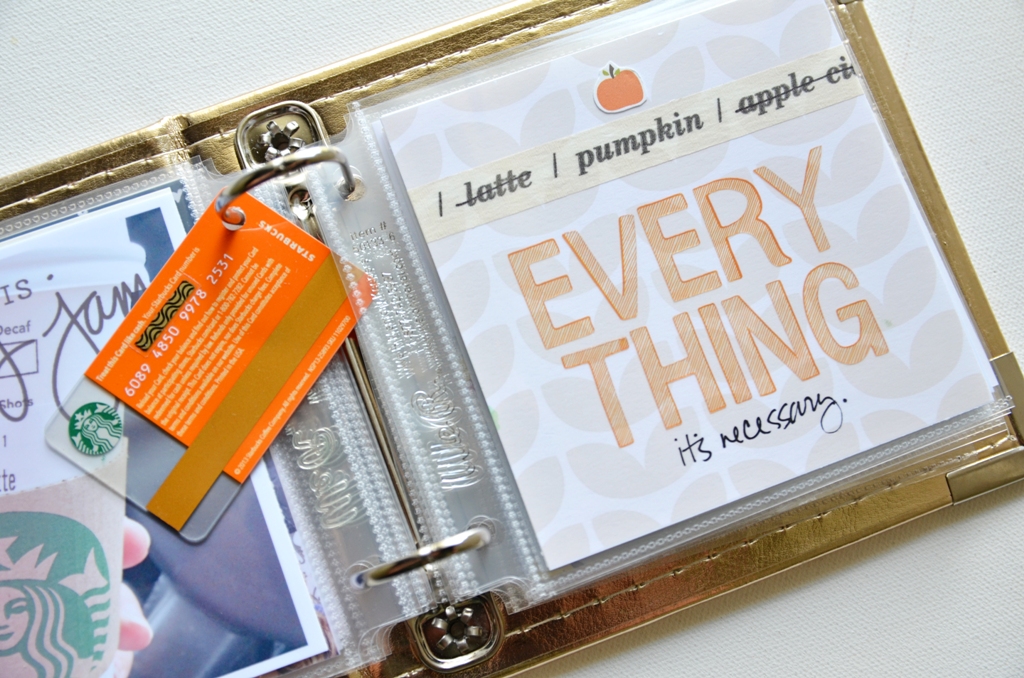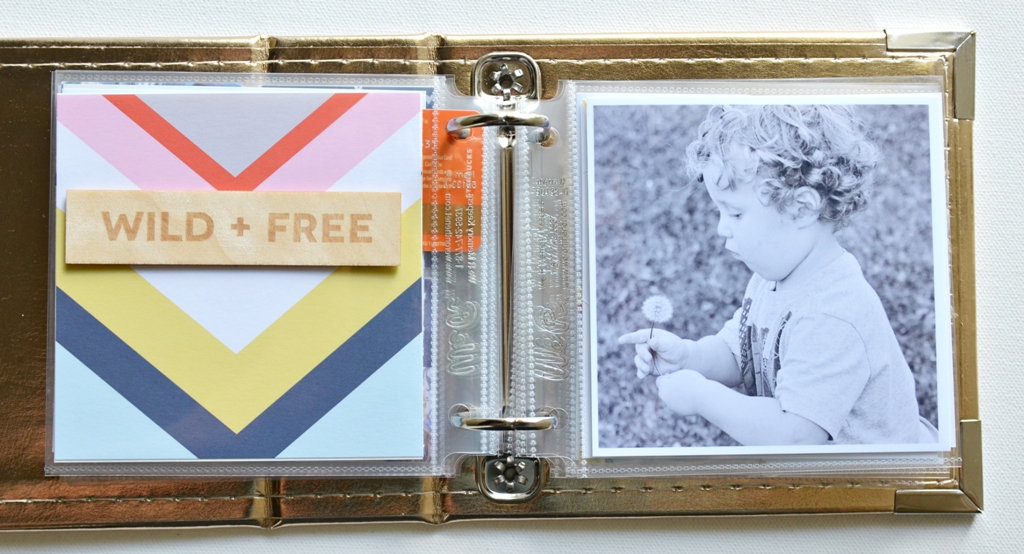 The next few pages are simple. Just a 4x6 black and white photo with a journaling card on the side.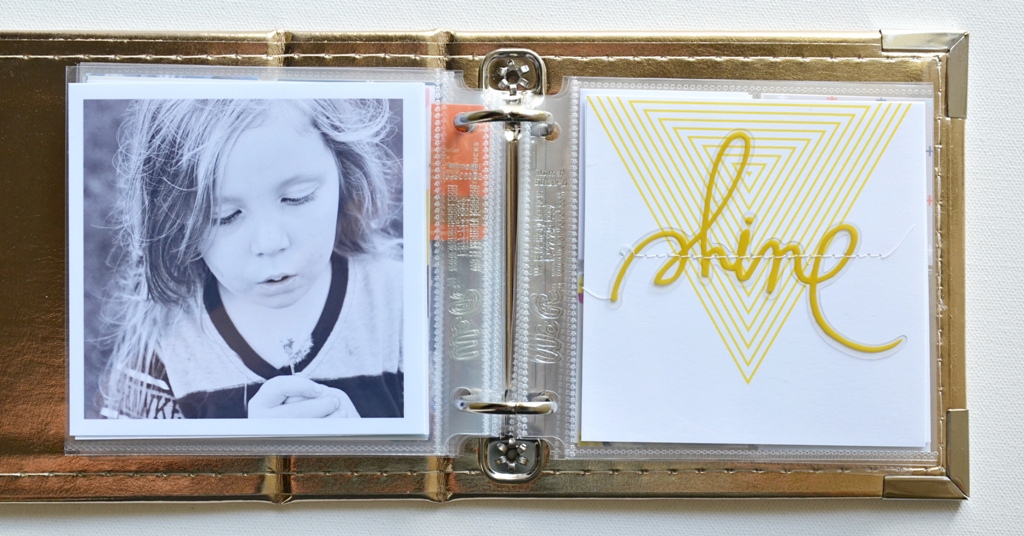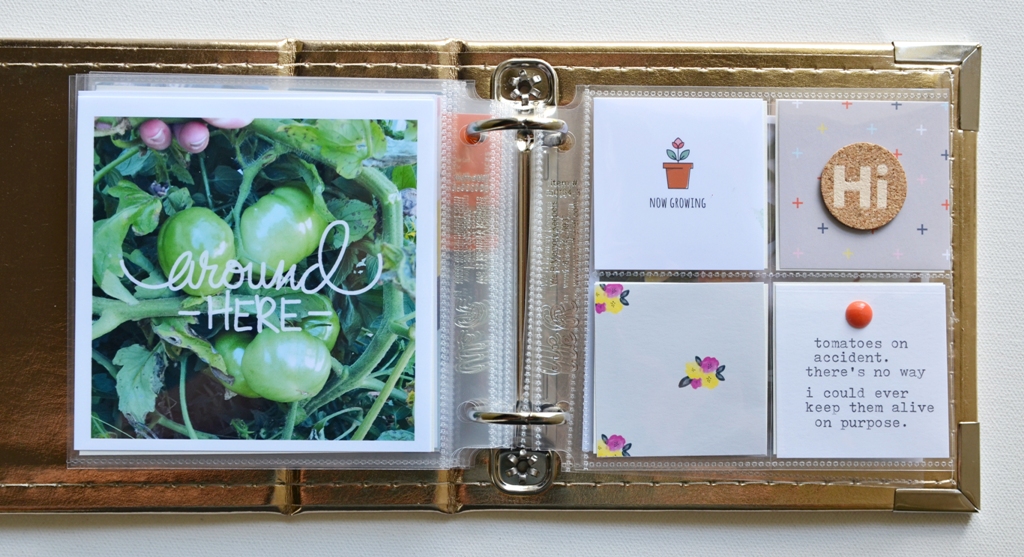 I grew tomatoes on accident and they are just now getting big. This is hilarious because I am actually a terrible gardener so I could never keep them alive intentionally!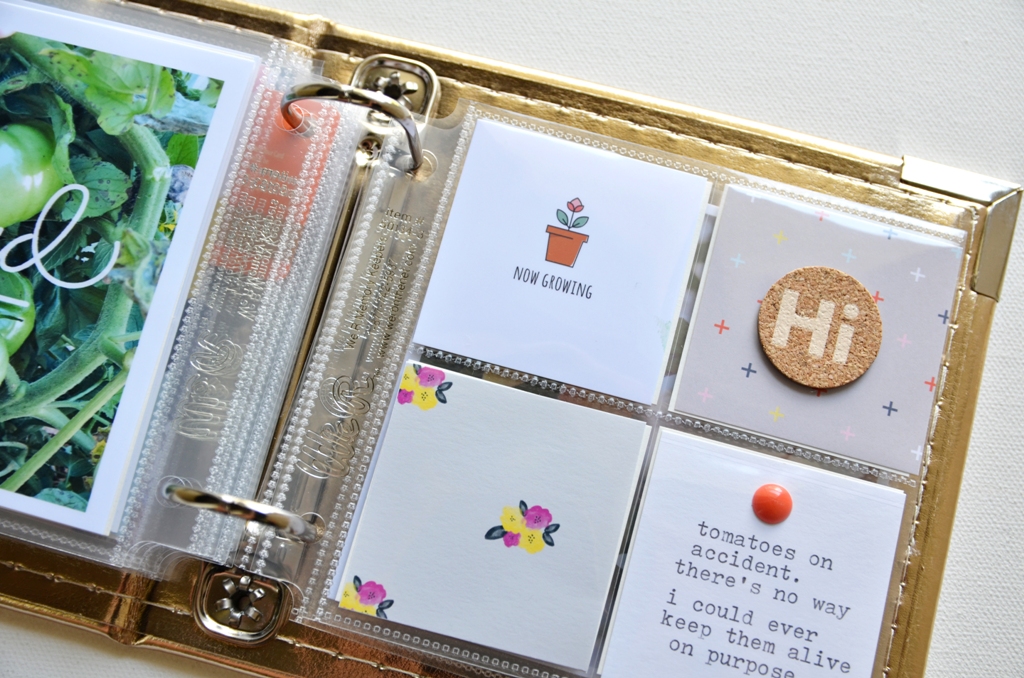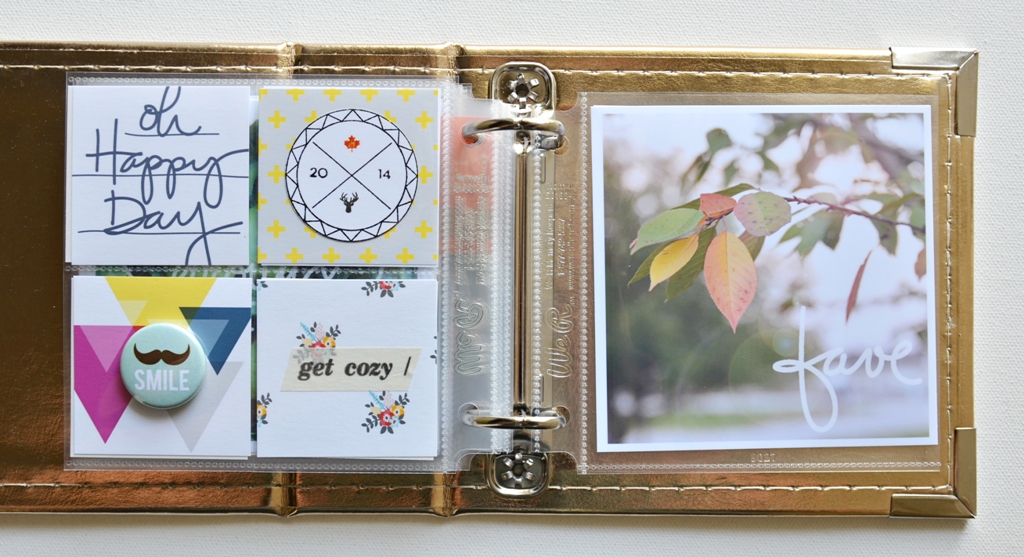 Last spread! I used another 4x4 fall photo for the right side, and some 2x2 cards for the left.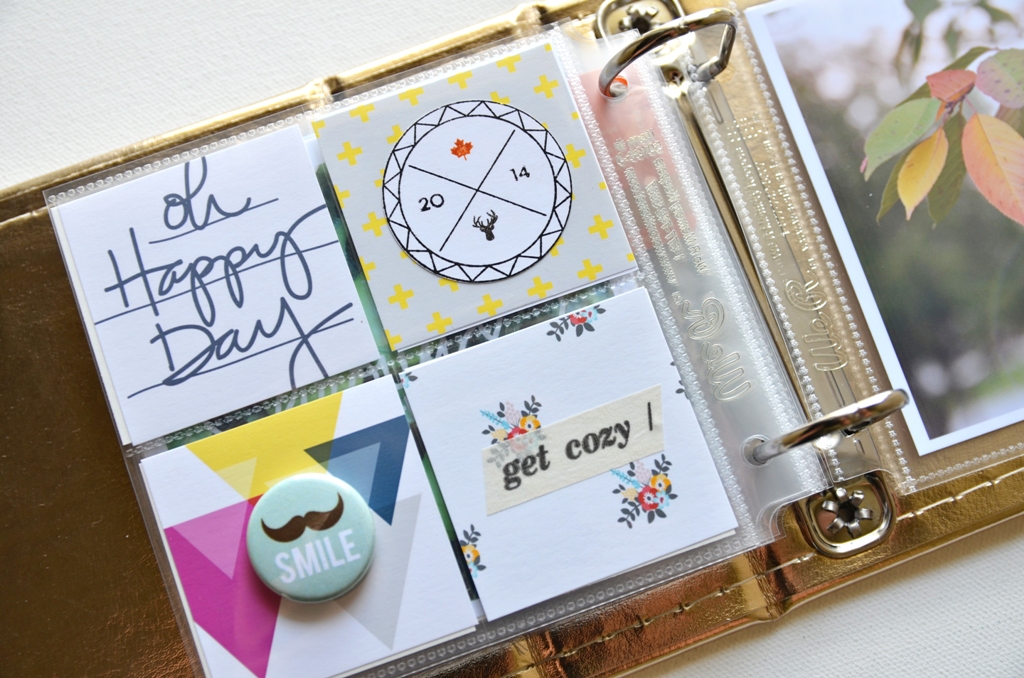 The stamp here is by One Little Bird for Studio Calico. This may be my new favorite stamp ever. I love the little icons, so versatile!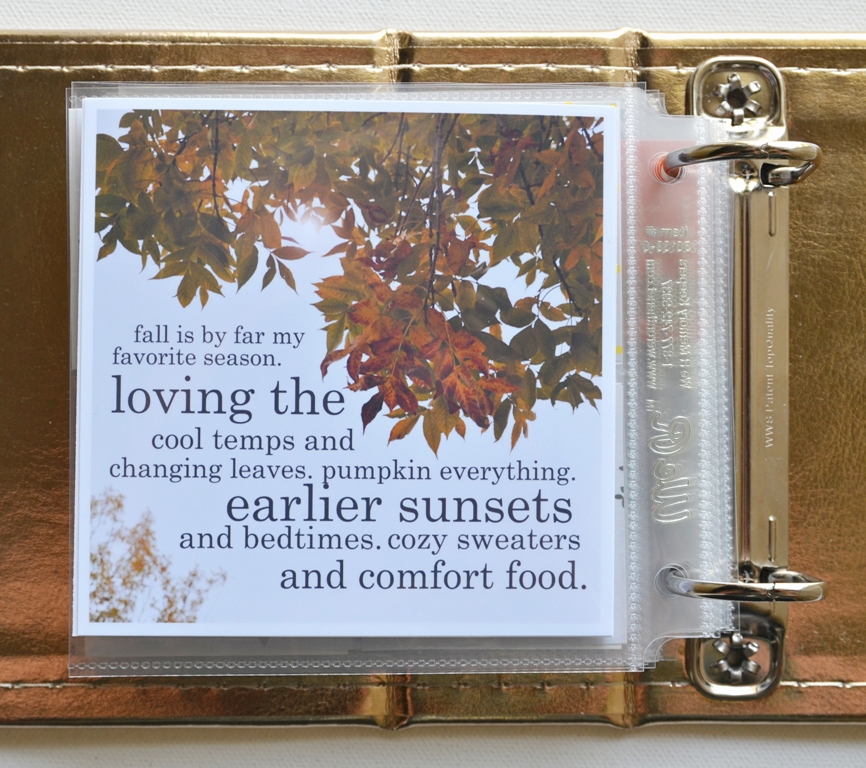 For the last page, I used a 4x4 photo with a bit of white space and typed my journaling in Photoshop. Wanted to keep it simple so did not add any embellishments.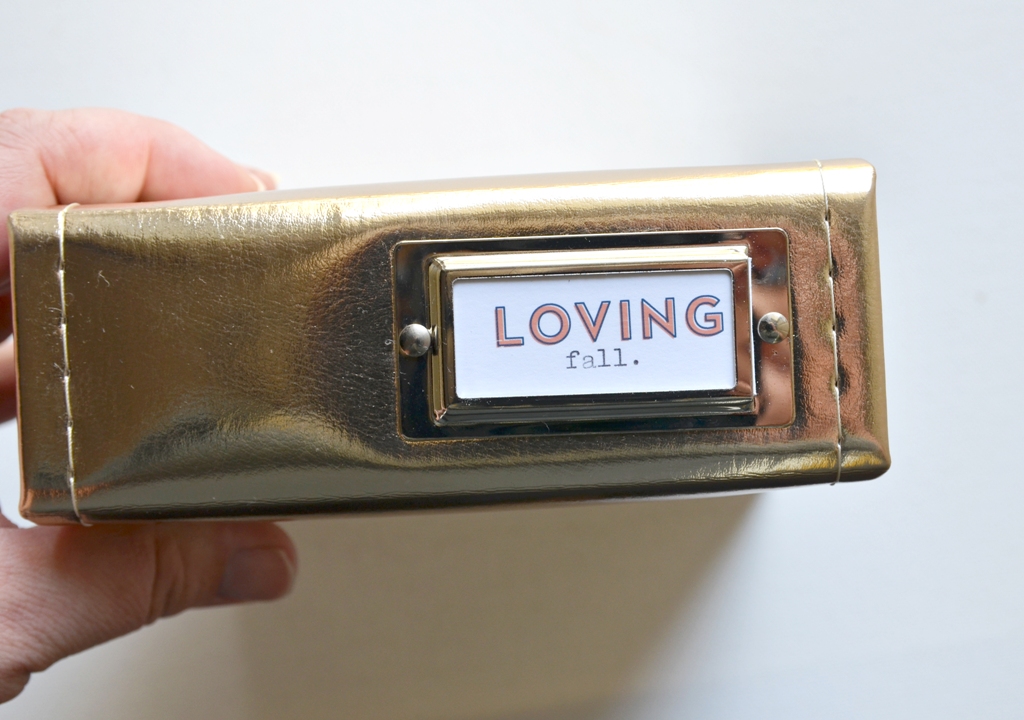 And that's it! Hope I've inspired you to take out that 4x4 album you've been holding onto and put it to use! I have a few more that I am excited to use as well. So great for a seasonal mini, or even a vacation or special event. Thanks so much for stopping by! Hope you have a great week.
OLB Supplies used: